Alumni
During the joint and formative time in student dormitories, long-lasting friendships and relationships often develop. This is also the case in our dormitory, which is why we would like to promote social exchange inbetween the alumni and between the residents and the alumni. The alumni committee consists of active residents as well as alumni. We take care of the alumni list and would like to be available as a central contact person for alumni matters and support the organization of alumni meetings.
Reunion

Former residents and current residents meet in the dormitory at the alumni reunion. This meeting has already taken place successfully in 2018. Former residents from all over the world travelled to Aachen for the meeting. At noon we had a barbecue and in the evening the food was served by a party service. The beverage catering was taken care for by the residents. The meeting was financed by donations from the alumni. The management was done by a team of residents and alumni.
At least every 5 years we would like to have a meeting of the alumnis and residents.
Former residents of the "SMS DEMAG Kolleg"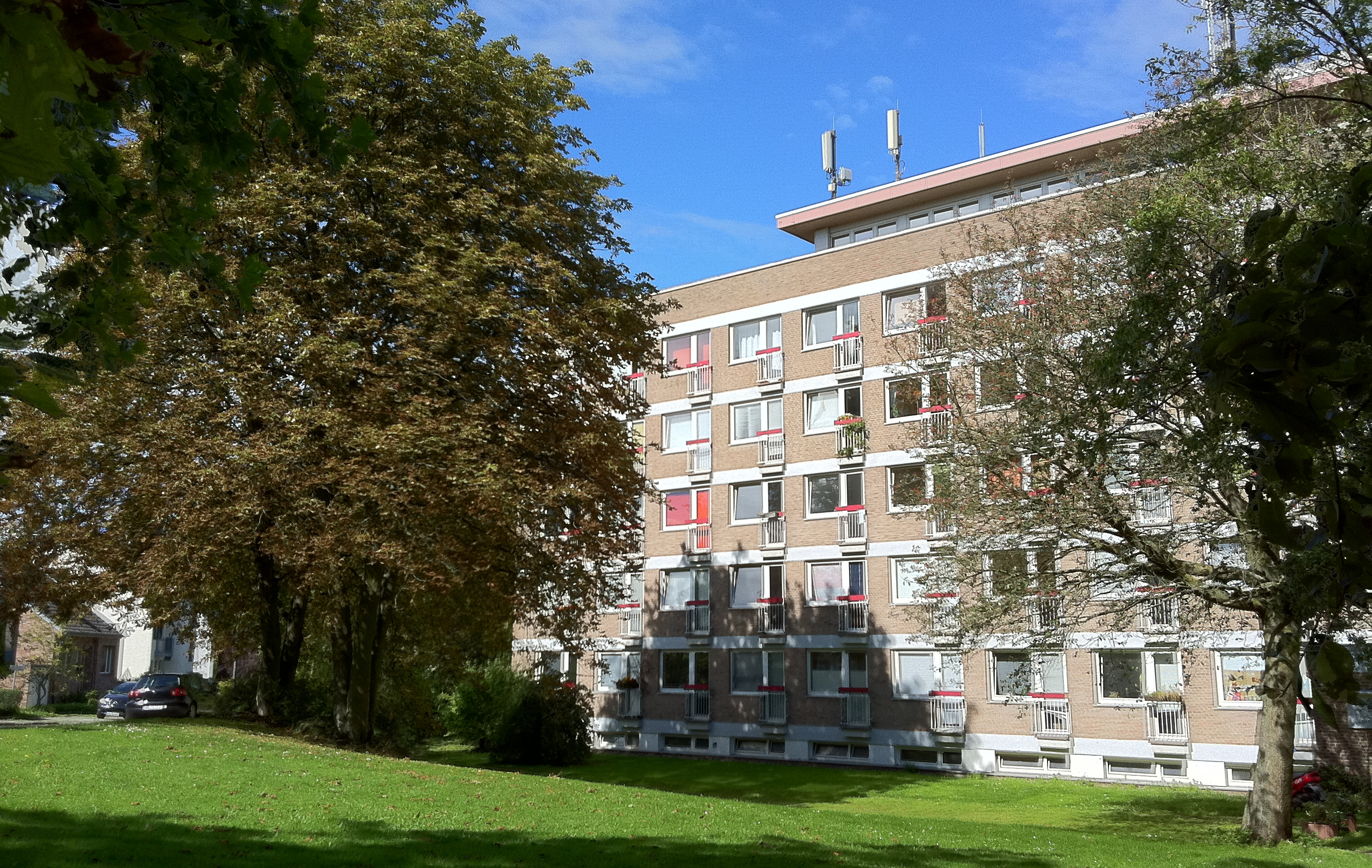 On the site of our dormitory used to be the "SMS DEMAG Kolleg", which also had a lively community life and a dormitory association, but was demolished in 2012 in favour of the HBS. We have adopted the alumni of the "SMS DEMAG Kolleg" and can now look back on a history of alumni up to 1962.
Registration of Alumni
If you are a former resident of the "Wohnheim Hainbuchenstraße" or "SMS Demag Kolleg", you are welcome to contact us via

e-mail to ehemaligenag@hbs.rwth-aachen.de
to register as an alumni.